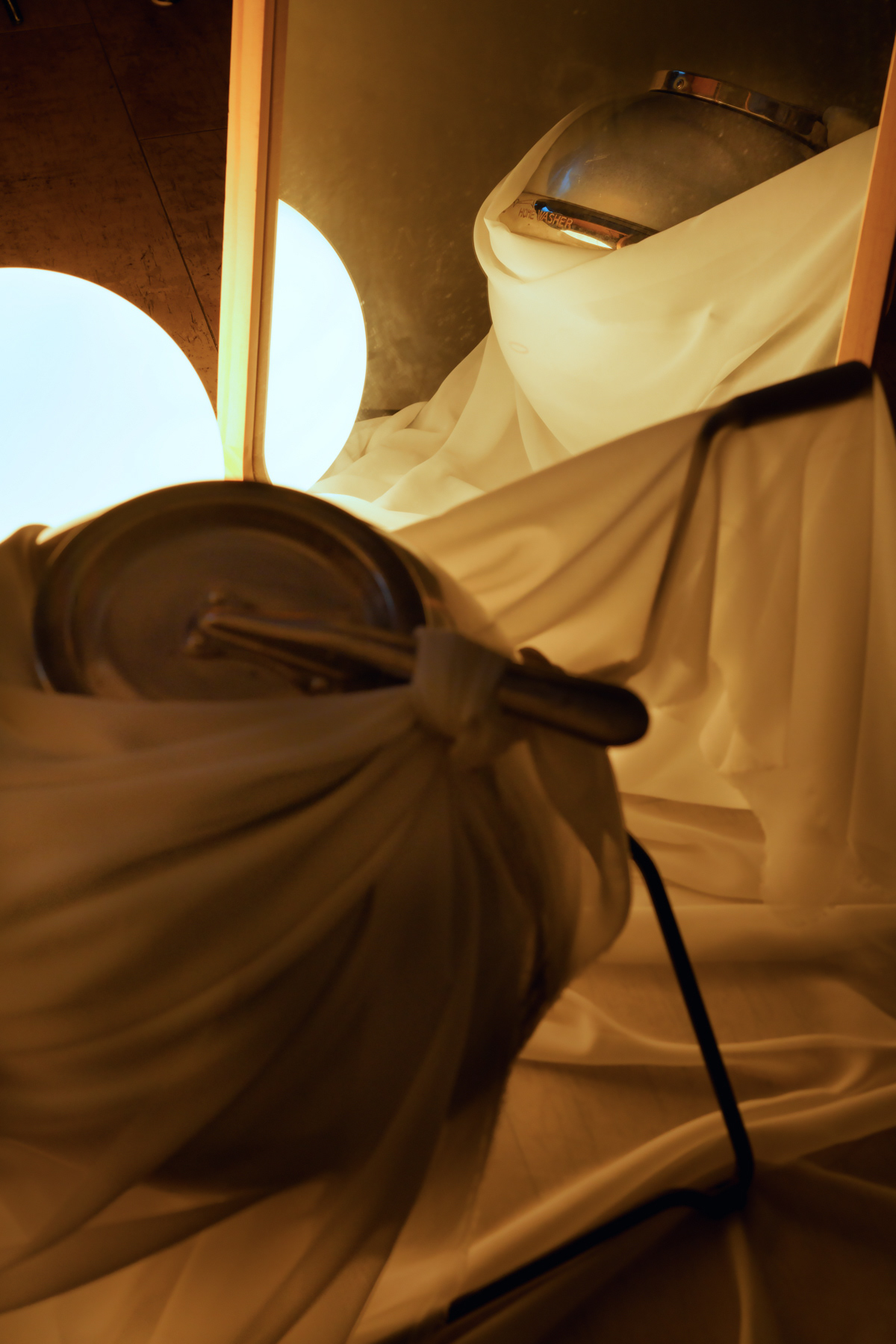 Home Washer (2020)
​​​​​​​
We are in the midst of a pandemic unlike any other we have ever experienced. Our anxiety is amplified by the uncertainty of the future. How are we to live in a world where social activities have to be suspended?
I believe that we must find our own mission to live in this world. To do this, we must stand on our own two feet and walk without giving ourselves over to the world. To this end, we propose one way of how we perceive ourselves.
We take off our occupations, wives, mothers, and social roles and look at them. As we consciously remove the responsibilities, codes of conduct, and distortions of thought that come with them, we can subjectively and objectively remember who we really are, as if it were something we had forgotten in the depths of a dimly lit storeroom. It is a memory of the pure self that I had as a child.
Once I find myself, I think again.
What do I want to do? What do I want to be?
私たちはいまだかつて体験したこのとないパンデミックの渦中にいます。先の見えない世界に不安は増幅されます。そして社会活動が停止せざるを得ない状況で、一体自分たちはどのように生きていくと良いのでしょうか?
それは、自分自身がこの世界で生きていく使命を見出すことだと考えます。そのためには、世間に自分を委ねることなく、自分の両足をしっかりと立ち、歩むことです。そのために私たちはどのように自分を認識するかという一つの方法を提案します。
職業、妻、母、社会的役割を脱いで見ます。それに伴う責任、行動規範、思考のゆがみを意識的に取り除いていくと、主観的かつ客観的に「本当の自分」が、薄暗い物置の奥に忘れていた何かのように思い出されてきます。子供の頃持っていた純粋な自分自身に対する記憶です。

自分は何をしたいですか? 自分は何になりたいですか?